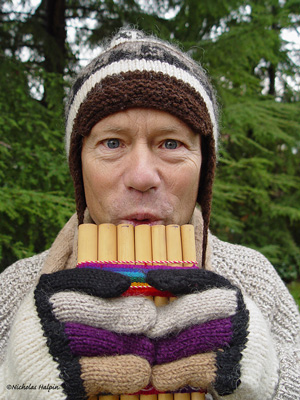 Biography according to Bob...
Music, dance, and travel have always played an important role in what seems like many lives.  Playing the French horn and piano soothed the effects of the hard studies and rigid discipline at the U.S. Military Academy at West Point.  Folk dancing with the locals expanded my cultural horizons during overseas duty in Germany. Returning to the civilian world, international folk dancing helped me deal with the frustrations in finding my way.  World travel followed by work in Japan opened my eyes to new possibilities.  Music and dance then mellowed my intense time of graduate study in school psychology and counseling, and transitions into public education.
But it wasn't until I explored ways to get middle school "loners" socially connected that I really saw the benefits of music and dance.  Initially an African drumming group, then a break dance and swing dance club, later a recycled junk band and world music club.   The resulting excitement and smiles of the youth propelled me onward.  I incorporated all my joys in life- music, dance, travel, promotion of inner and outer peace – to offer the possibility of crossing cultures, breaking down barriers, and looking behind the differences.
Today, I continue to study and teach music and dance from around the world as a way to move beyond my own small self and see life as it truly is. . . no different than myself, just a different color, shape, flavor. 
Where's Bob?
On some days he's playing the Australian didgeridoo in underground bunkers .
On some days he's jamming with kids at the local farmer's market.
On some days he's leading Dances of Universal Peace at a nearby church.
On some days he's teaching kids and adults how to make and play panpipes from the Andes.
On some days he's playing the hammered dulcimer for home hospice patients. 
Everyday, he's interested in enhancing others and his own qualify of life through world music, song, dance, and the arts.